A Canadian man's 20-year feud with United Airlines may have come to an end after the airline won a court injunction against him.
Jeremy Cooperstock's vendetta against the American airline first began in 1996, after he made a complaint following a flight from Toronto to Tokyo with a stopover in Honolulu.
On both legs of the journey there were issues with seating, and Cooperstock duly sent a letter to United detailing the issues.
"It all began as a result of United's reluctance to read what I had patiently written them following a series of unpleasant flights in the spring of 1996," the 49-year-old professor of electrical and computer engineering told The Independent.
"I expected I'd receive a letter of apology that directly acknowledged the problems and perhaps indicated how the airline was working to avoid these problems in the future. But I didn't."
Six weeks later, when he still hadn't heard back, Cooperstock wrote a follow-up letter. 
He says: "Almost a month later, I received United's generic form-letter reply. Unfortunately, the reply missed the point to such a degree that I realised nobody had actually read my letters. I decided to try another approach."
The internet was still in its infancy, offering a world of possibilities, so Cooperstock took his grievances online.
"I put my letters, along with the airline's form-letter response, on my web page at my university, under the title 'Poor Show', and submitted the link to various search engines," he says.
"Within a few days, I'd received several letters from other passengers with similar experiences, and I added these to my web page. Within a week, a search for 'United Airlines' in the Alta Vista search engine (back then, the equivalent of Google) brought up my web page as the first result. 
"During the next seven months, the pages grew as I received approximately 30 additional letters from other former United passengers who also complained about their own experiences with that airline."
The project evolved into Untied.com – a parody website listing the airline's failings.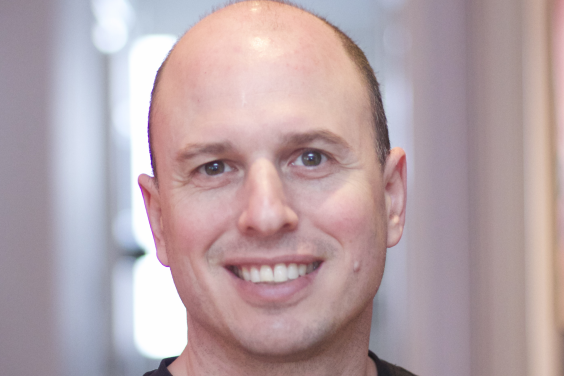 Jeremy Cooperstock created Untied.com (Jeremy Cooperstock)
Cooperstock has so far collected 32,000 complaints through the site, which also gives tips on how to lodge a complaint against or sue the airline, plus hundreds of complaints from United employees.
 "When Untied.com launched, I commented that there would be no need for the site once United started treating its customers better," he says. Twenty years on, the website is still going.
However, it is under threat after United recently won a court injunction against Cooperstock. United filed a lawsuit five years ago for trademark infringement (Untied.com featured the United globe logo with a frowning face and the tagline "Evil Alliance member" instead of "Star Alliance member"), adding that the site could fool customers into thinking they are on United's official website.
"We are pleased with the court's decision," said a spokesperson for United. "We have always maintained that Mr Cooperstock should be able to voice his opinions, and our case was to protect United customers and avoid confusion by asking him to not use our intellectual property on his website and related channels."
Untied.com now has a pop-up that regularly appears asking users to tick a box acknowledging they know they are not on United's official website – it is unclear whether Cooperstock will be forced to take down the site altogether. 
"As expected of United Airlines, their lawyers played dirty," he says. "At the last day of trial before the Federal Court, United suggested that I should be ordered to stop using the domain name, Untied.com." Although the Federal judgement did not agree with the suggestion, it said: "The Defendant may retain the use of the domain name untied.com – however, this must not be in association with the same services as provided by the Plaintiff."
According to Cooperstock, as United has argued that one of its "services" is dealing with passenger complaints, this would mean the injunction would effectively prevent Untied.com from existing as a site hosting passenger complaints.
He says the fight over the last five years has taken a heavy toll, both on his time and on his wallet. He refuses to be drawn on the exact figure he's spent, but admits his fight has "involved non-trivial financial costs." "I am most grateful to the many readers who have contributed to my legal defence fund, which has helped cover most of these costs. However, without the assistance of experienced legal counsel for the appeal, I remain at a significant disadvantage." 
When asked his feelings about United now, Cooperstock tells The Independent: "It was clear to me when United brought its parallel legal proceedings against me in November 2012 that the airline was playing the part of a corporate bully, attempting to threaten and silence one of its most visible critics.
"The manner in which United then pursued the litigation, repeatedly deceiving the Courts as to the airline's true intent, left me completely unsurprised when the videos of David Dao and Ronald Tigner emerged.  The same corporate attitude that inspired the physical abuse of its passengers was no doubt in play when United's legal team decided to go after me."
Reuse content