Every British village, town and city has a tale to tell – but it's not always as obvious as you think. Delve deeper than the mighty castles and ancient monuments that draw all the attention and there are quieter, local stories to hear with secrets to share – the signs of which you will only see if you know where to look.
Take the tale of the Stanton Drew stone circles just seven miles from bustling Bristol, but almost unknown compared to their famous counterparts in Stonehenge. One local legend tells that they are the petrified remains of a wedding party turned to stone by the Devil, who tricked them into dancing through the night and into Sunday morning.
One local legend tells that they are the petrified remains of a wedding party turned to stone by the Devil
Then there are the stories you might walk right by – or even over – if you didn't know they were there. Stroll along Edinburgh's bustling high street west of St Giles' Cathedral and you could easily miss the Heart of Midlothian, a granite mosaic among the cobblestones that once marked the entrance to the now demolished Old Tolbooth prison. Nowadays, people spit on it for good luck, but it began as a sign of disdain for the heinous place.
Few places have as many local secrets as London, and although many have been buried by time, they're just waiting to be unearthed. For example, descend 180 steps beneath Clapham South Underground station and you will find one of the deep air raid shelters built during the Second World War to house 8,000 people in around two miles of tunnels. There are others to be found in the capital… if you know where to look.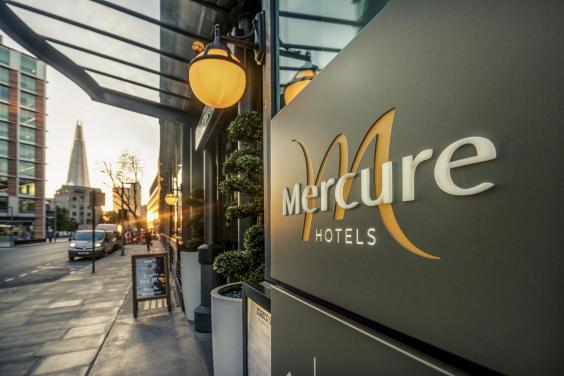 Wherever there's a tale to be told, there's also a Mercure Hotel (above) close by. Each Mercure Hotel offers a uniquely crafted experience, drawing inspiration from the local area in its look and feel to craft an inspiring and authentic story, right down to the food and wine it serves.
Although the atmosphere of every hotel is different, the focus on uncompromising quality remains consistent. Wherever you may be, you can expect a warm welcome from genuinely convivial staff whose sense of hospitality will make your stay memorable for all the right reasons. Perhaps best of all, they know the local area exceptionally well, so when you're on the lookout for those local hidden gems, all you have to do is ask.
For more local stories, journey ideas and experiences in the UK, visit mercure.com